*This post may contain affiliate links. As an Amazon Associate we earn from qualifying purchases.
Image from Pixabay
You probably own several pair of jeans that fit differently, but they're all in your size, which begs the question, how should jeans fit?
For a long time, I thought if my jeans didn't fall without a belt, they were the perfect fit. But boy was I wrong!
HOW SHOULD JEANS FIT?
In an ideal world, every pair of jeans that came in your size would fit like a glove. But we don't live in a perfect world, and there's no universal denim sizing chart.
As a result, you should expect every brand of jeans to fit your body differently. I know, not what you were expecting. But there's good news! It's possible to find the perfect fit no matter the brand you choose.
So how should jeans fit?
The answer to this question depends on what type of jeans you're shopping for.
WOMEN'S FIT GUIDE
When it comes to women's jeans, the best fit is the one that accentuates your curves and draws attention in all the right places. And lucky for you, there are several options to choose from.
If you have a small midsection but want to create the illusion of a longer torso, low-rise jeans are the way to go.
Flared jeans, on the other hand, are an excellent choice if you're going for a more balanced look. They're perfect for all body shapes and enhance the appearance of your legs length, which is always a good thing.
For ladies who have curvier hips and a fuller belly, a straight leg will flatter your curves the most because it's excellent for balancing proportions.
And if you want to flatter, lengthen, and balance your shape, a high-rise pair of jeans will never disappoint.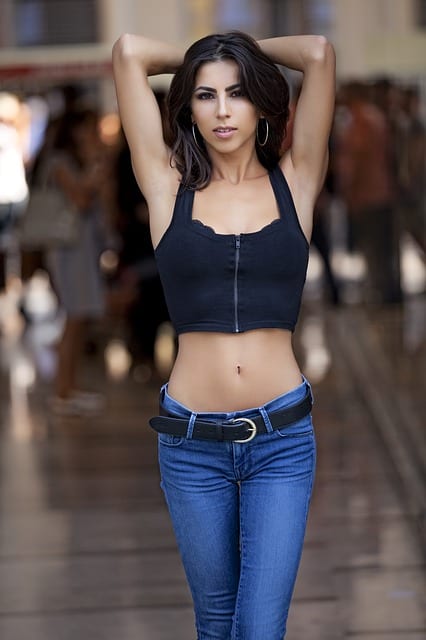 Image from Pixabay
Skinny jeans are also an excellent option, mainly because they work on all body shapes and sizes.But for best results, you always have to ensure you have every type of jeans in the right size. And when it comes to size, the only way to tell is to try them on!
MEN'S JEANS FIT GUIDE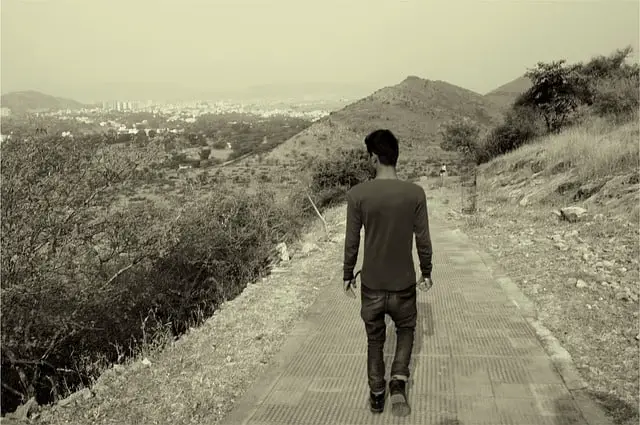 Image from Pixabay
Men have it a bit easier compared to women, but they still struggle with the question, "how should jeans fit?" So let's find out what the process entails.
The first thing a man should look for in a pair of jeans is the length. To achieve a sophisticated look, you need to go for pants that are long enough to have a half or full break.
Next, consider how the jeans fit your thighs. The denim should be comfortable and not pull at the knees when you bend or walk. You should also be able to pinch at least half an inch of the fabric away from your thigh and a maximum of one inch.The waist and seat of your jeans are also crucial. Always ensure your jeans are tight enough on your waistline that they don't require a belt to hold them in place.And guys, ensure the pants are sitting in the right place. They should be anywhere between the mid and upper hip area. Not lower than that. So pull them up!
HOW DO YOU KNOW IF JEANS ARE TOO SMALL?
Besides figuring out the answer to "how should jeans fit?", you're probably also asking, "how do you know jeans are too small?"
In this era of skinny jeans, it's challenging to know when your jeans are too tight or small. After all, isn't the purpose skinny jeans to fit like a glove? True. But these tell-tale signs will let you know when need to go a size higher.
HOW DOES YOUR BUM LOOK?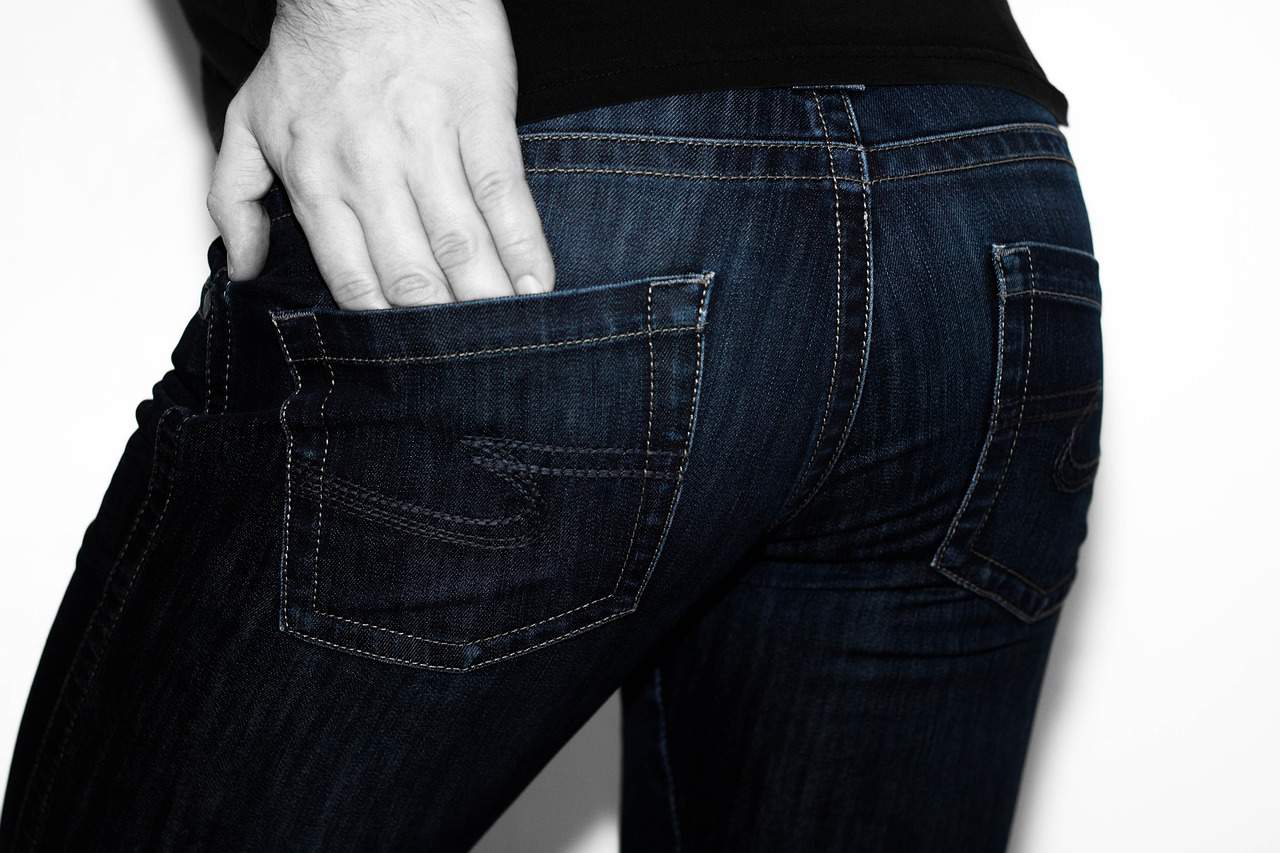 Image from Pixabay
How your booty looks in the jeans is a sure way to tell if you got a size too small. If the jeans make your bum look flat or create creases unflatteringly, there's a high chance you have a small pair.
The right size should flatter your curves from every angle.
IF YOU HAVE TO DO THIS
How many times do you have to jump to break into your jeans? Before I knew the answer to "how should jeans fit?" I thought jumping to fit into your jeans was part of the process. I mean, how else are you supposed to get into skinny jeans?
But this shouldn't be the case. It should be easy for you to put on your denim pants. Once, they're on, do the sitting test. If you feel the need to unbutton or unzip the pants, get a bigger size.
SURE SIGNS OF EXTREME TIGHTNESS
Another sign that your jeans are too small is if the zipper keeps slipping down when you have the jeans on. Apart from this, you'll also notice a lot of wrinkling, especially in the crotch region.
Stretched out seams and folding waistbands are also sure ways to tell if your pants are too small.
HOW DO YOU KNOW IF JEANS FIT?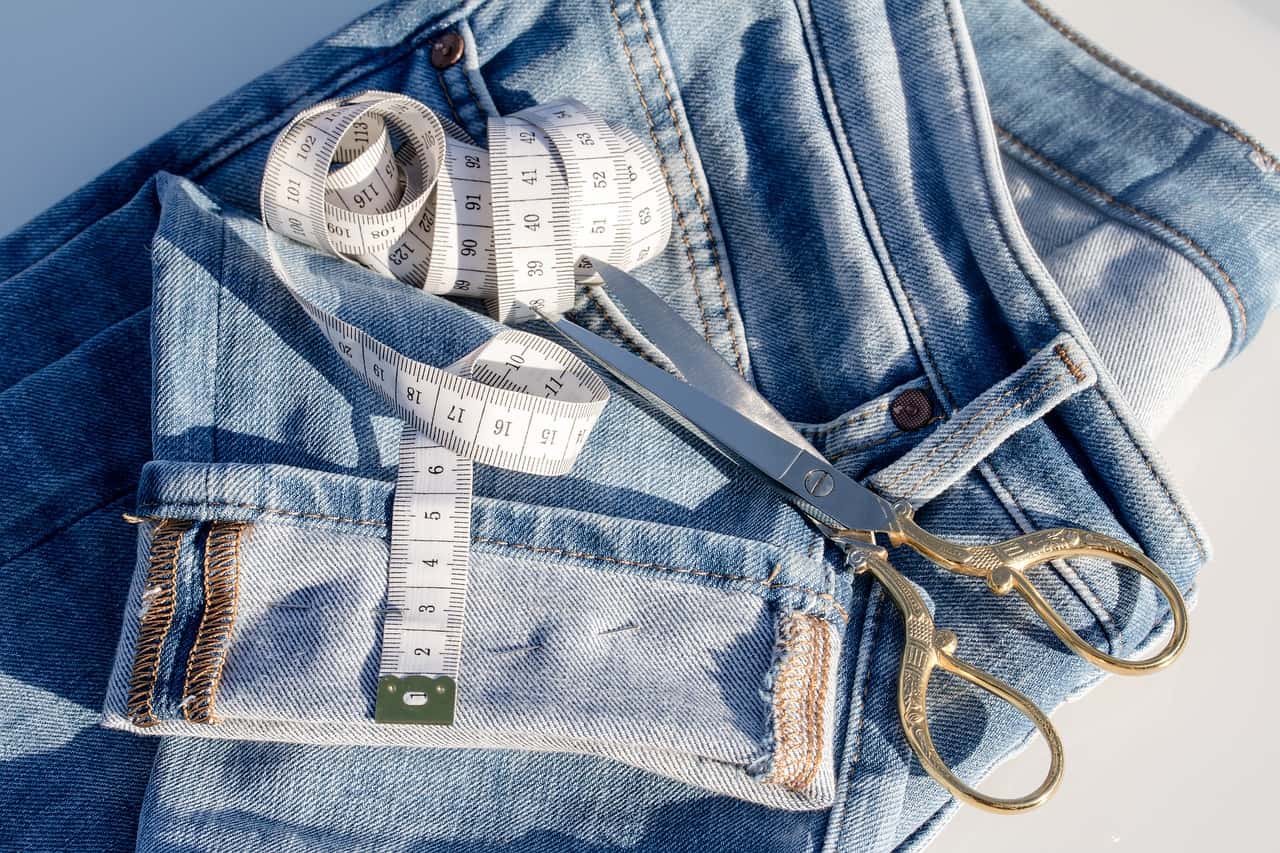 Image from Pixabay
The answer to the question, "how should jeans fit?" is not complete if you don't know what to look for when shopping for jeans.
To ensure you have the perfect fit, consider these factors.
EXAMINE THESE AREAS
One of the areas you should concentrate on when trying to find the right pair of jeans is the crotch. If you notice a lot of bunching in the crotch area, the jeans aren't the right fit. And if you're still uncertain, check the back inseam. If it's leaning more towards your left or right cheek, it's too small.
Another critical area to examine is the ankles. If the pants are bunching near your feet, you should reevaluate your size.
It's also essential to examine the comfort of the waist and crotch. If you feel uncomfortable when sitting down, there's a high chance your jeans are too small. You shouldn't feel like they are cutting off your circulation or need to unbutton the pants every time you sit. What's more, the zipper should stay put at all times.
There should also be a need to unbutton or unzip your jeans when you want to wear or take them off. It may be convenient to have a pair of jeans that you can slip on and off without messing with the zipper, but such jeans don't flatter your body.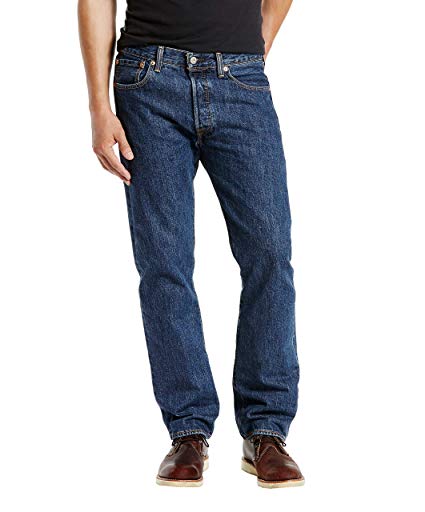 Enter your text here…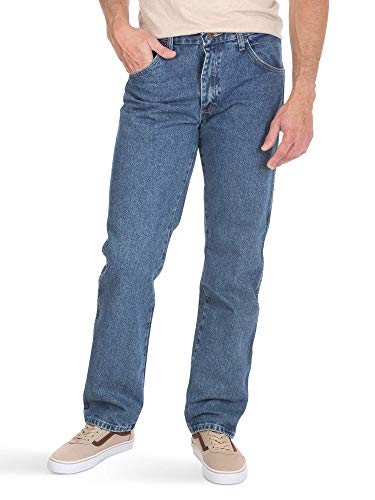 Enter your text here…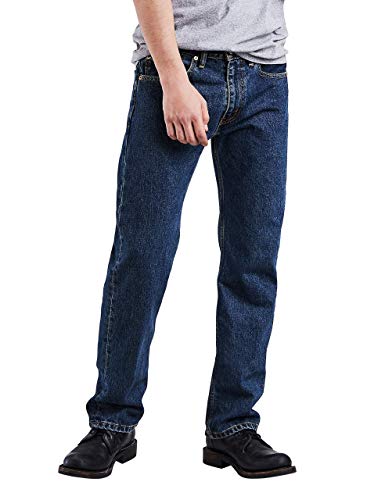 Enter your text here…
WRINKLES
Another thing I thought was part of wearing jeans is wrinkling. In fact, if my jeans didn't wrinkle, I thought they were too big, and so I got a smaller pair. But I was also wrong about this.
You see, there are two types of wrinkles in jeans, and they mean different things. The first is the outward facing wrinkles, which indicate your jeans are too big. The other type is inward facing lines, which are a sign that your jeans are too small.
Therefore, if you want the perfect fit, stay away from the wrinkles.
POCKET ALIGNMENT IS KEY
Pockets aren't only excellent for depicting poor fit, but also a great indicator of poor construction.
So how should your pockets look? The back pockets should be well centered around your cheek and cover the middle third of your backside if the jeans are the correct fit. Besides, they should never extend to your cheek curve or rest on your thighs!
The front pocket, on the other hand, should remain in the front and shouldn't align against your leg.
IT'S THE JEANS, NOT YOU
It's easy to get frustrated with yourself when none of the jeans you try on seem to fit the way you need them to. But when this happens, you need to keep in mind that all jeans are made different. To find the right pair, you'll need to try on several of them.
And if you find a pair that mostly fits, remember there's always the possibility of getting the jeans altered if you really don't want to let them go. With this in mind, draw a line between what's achievable and what might be too much work.
HOW CONFIDENT ARE YOU?
And last but not least, always use your confidence as an indicator. How confident do you feel in the jeans? Would you wear them out without getting too self-conscious? The answer to these questions is an excellent indicator of whether or not you have the right fit.
So always take some time to think about how you feel in the jeans before making a final decision. It may also help to compare the pants with other options to find out which one gives you the most confidence.
WRAPPING UP
Now that we've answered "how should jeans fit," we're confident you'll have an easier time finding the right pair of jeans for your needs. However, expect to face a few challenges here and there when shopping for denim because as we said, all jeans are made different and there's no universal sizing chart.
Nonetheless, with practice, you'll surely get better at identifying the best fit without going through so much trouble.
Are you now more confident about shopping for jeans? Do you have any other tips for finding the best fit that we didn't mention? Please share your thoughts and views in the comments section below. It's always a joy to hear from our readers.