*This post may contain affiliate links. As an Amazon Associate we earn from qualifying purchases.
Skinny jeans are a popular type of denim that fit tightly in all areas. They resemble leggings in a way, but the material is the same denim used for classic fit jeans. These jeans have been a hot fashion trend for years and can be seen worn by all types of celebrities from rock stars to models and everyone in between.
When shopping for jeans, it's important to remember the difference between the styles.
Skinny jeans and slim fit jeans are not the same thing. They have a different cut, fit and style that make them two separate types of denim.
Here are some of the key factors that you should know when buying either slim fit or skinny jeans.
How to Buy Skinny or Slim-Fit Jeans
Skinny and slim fit are two of the most popular styles of jeans for women. There are many people who assume that these fall into the same category, however that's not always the case. While they both have a slim and sleek look to them, these two types of jeans are very different from one another.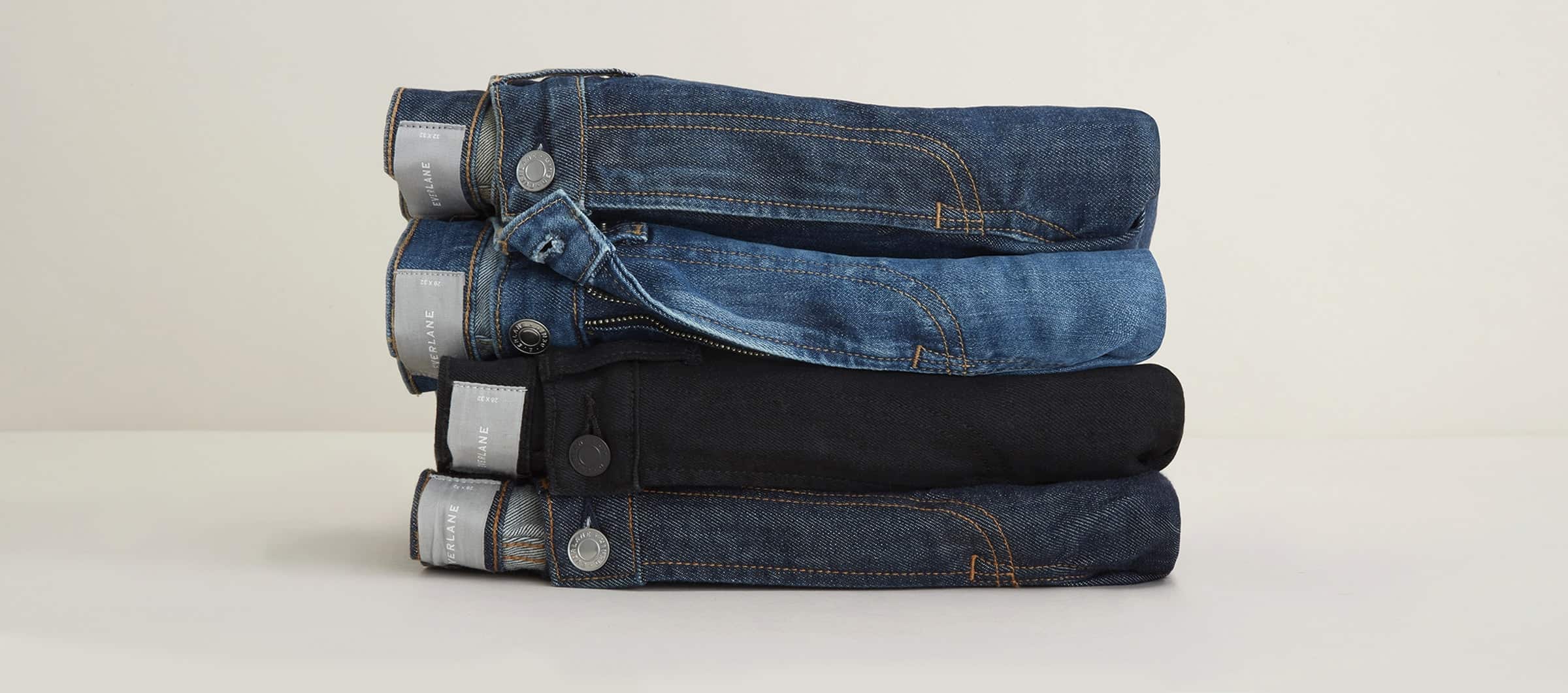 Slim-Fit Jeans
Slim fit jeans are those that contour to the shape of your body. They have a tighter fit than your classic style jeans and are ideal for women with a smaller frame. These jeans are narrow throughout the legs and are similar to straight-leg jeans since both have a narrow leg opening with no flare.
Slim-fit jeans are both stylish and comfortable. They provide plenty of room for the wearer to be flexible, and that is why many women prefer this style. Those who are tired of wearing jeans that sag or require a belt should consider switching to slim-fit jeans.
Skinny Jeans
When you compare a pair of skinny jeans with slim fit jeans side-by-side, you may not be able to see the difference. However, once you try them on, you will instantly understand why these two styles are not the same.
There are several differences that will have an effect on the overall fit and comfort of these jeans. Skinny jeans will have a much tighter fit around your legs and hips. They also have a more sophisticated, clean appearance. The one disadvantage to skinny jeans is that there is a limited range of motion and flexibility while wearing them, since they hug the body so tightly.
Choosing Between Skinny Jeans and Slim-Fit Jeans
Both types of jeans have great benefits that make them a good fashionable choice. Yet there are some disadvantages that will influence your decision on what to wear.
For an Active Lifestyle
If you plan to be very active and moving around a lot, you will want to go with slim-fit jeans instead. That is because they allow for more flexibility.
For a Stylish, More Sophisticated Look
Skinny jeans look their best when worn with high-heeled shoes. You can wear them sneakers or other flat shoes, but if you are going for a stylish look, heels are the way to go.
Finding the Right Material
If you are concerned about skinny jeans fitting too tight, you may want out a pair made from stretchy material. These jeans are made from a combination of denim and elastic fabric such as polyester. They are softer than other types of jeans and are very comfortable to wear. They also provide more flexibility than traditional skinny jeans.
The Right Jeans for the Right Occasion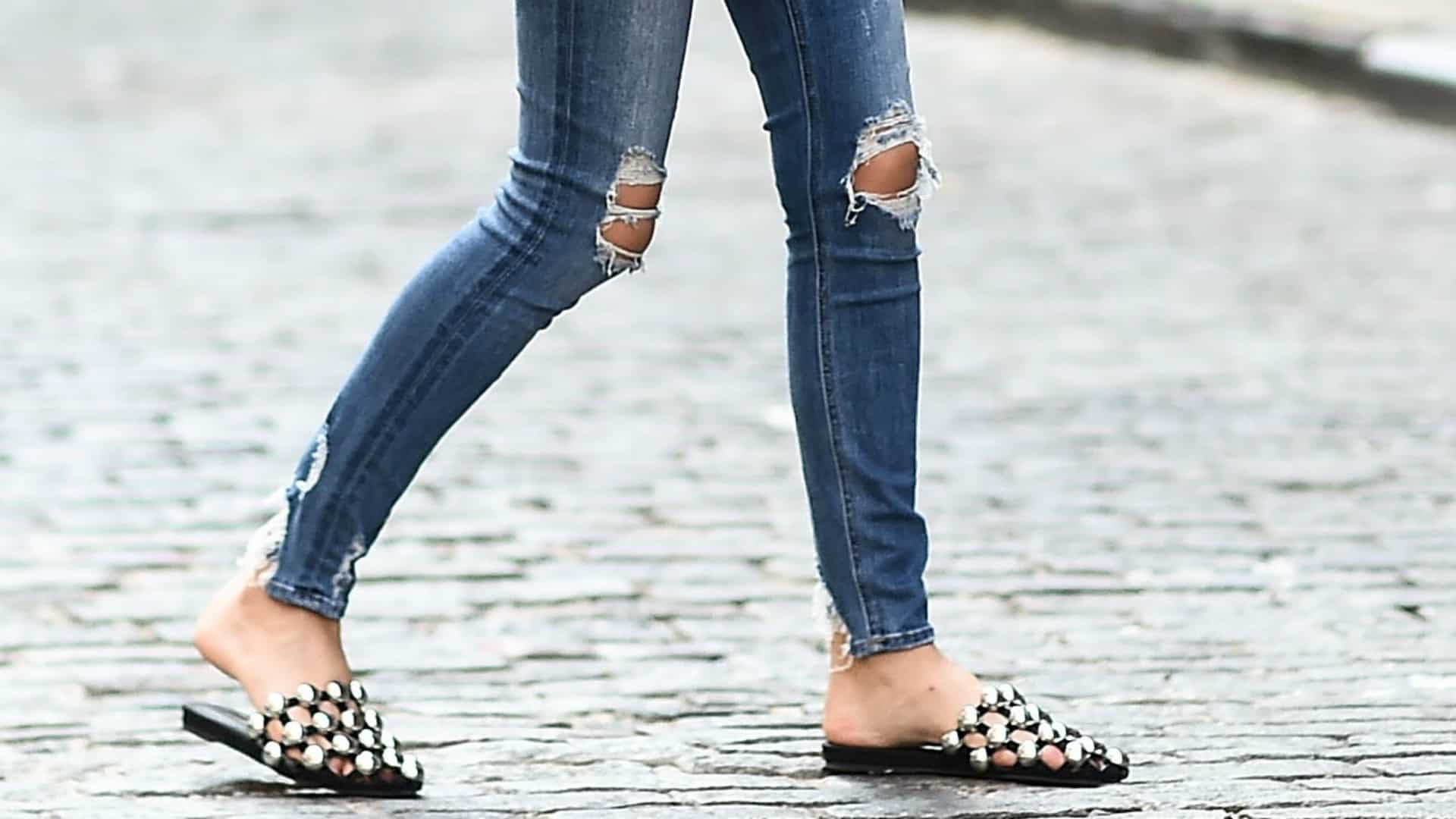 Think about the occasion that you will be wearing the jeans for. Skinny jeans often have a more formal look to them while slim-fit jeans are more casual. Of course, the overall design of the jeans should also be considered.
Choosing the Right Color
Skinny and slim-fit jeans are both available in various colors including traditional blues and bold shades such as yellow or teal. Experiment with different colors and use them to create new outfits with your current wardrobe.
Going for Comfort
Skinny and Slim-Fit jeans are similar in design, but very different in how they fit and their style. Skinny jeans contour with the body yet make it difficult to be active while wearing them. Slim-fit jeans can often have a more comfortable fit and allow you to move freely.
Choosing the Right Size
Regardless of what style you decide on, be sure to choose the right size of jeans. Always try on jeans before buying them instead of simply going by the size, especially if you are buying a different brand. Different manufacturing processes can alter how a size 10 in American Eagle Jeans fits when compared to the same size from another brand.
To Go Skinny or Slim: Why Not Buy Both?
Instead of choosing to only purchase skinny or slim-fit jeans, think about buying both types. There are some occasions when you will want to wear skinny jeans and others where slim-fit pants are more suitable. Having both will give you the freedom to be more versatile with your wardrobe, and you can decide for yourself which type you like the best.
Feature image via Dockers