*This post may contain affiliate links. As an Amazon Associate we earn from qualifying purchases.
It isn't easy shopping for jeans.
If the bright lights and loud music don't put you off, the dressing rooms will. It seems nearly impossible to find your size, and when you do, you'll just be another size in a different style, anyway.
How much easier would it be to have jeans custom-made to fit your size and shape?
Let's check out where you can get jeans that are made especially with you in mind.
SOSO For Custom-Made Jeans
Even ordering jeans online can be a headache. How many times has real life been different from the image when you get clothes delivered in the mail? It's harder to find your perfect jean size than you think.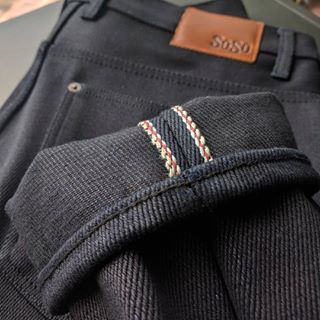 SOSO is the perfect solution. It is a jeans brand that specializes in custom-made items. This means that you provide them with your specifications and they will manufacture a pair of jeans to fit you precisely.
SOSO was created by people who care about individuality. They understand that not everyone who is a size 12 is going to fit a size 12. They also wanted to shy away from using mass production facilities to produce their garments. Instead, they wanted to return to the roots of traditional jeans making.
Their small factory is run out of Thailand and only has ten employees. This factory exclusively uses traditional sewing machines like Juki from Japan to create an authentic, original experience.
Their expert tailor's custom-design every pair of jeans. This takes about 2-3 hours each time. This means that the utmost care and attention can be given to each order.
Incredibly they are the fastest custom-made brand in the world, with record delivery times on most orders.
Custom Fit Me for the Perfect Pair
Getting your jeans tailored to your measurements can be worthwhile. They will be more likely to last, and the material that's used is of high quality.
Alternatively, you can teach yourself to tailor your jeans. Because there are more companies out there that sell jeans as they are, it can be easier to make alterations on jeans that you love but don't quite fit.
The Idle Man discusses the benefits of tailoring your jeans. They say that altering your jeans is vital to achieving the perfect fit for your body.
The most common reason that jeans don't fit is the length. It's always easier to bring in jeans that have too much material than to take out jeans that don't have enough.
If you're planning on tailoring your jeans, start with a pair that has a couple of inches of extra material on the length. To alter your jeans, you'll need a sewing machine, some chalk, a ruler, thread, and an iron.
It's important to remember that when you're bringing in the hem of your jeans, you don't want to cut it too short. However, the hem shouldn't be dragging on the floor, either.
Wearing Great Tailored Jeans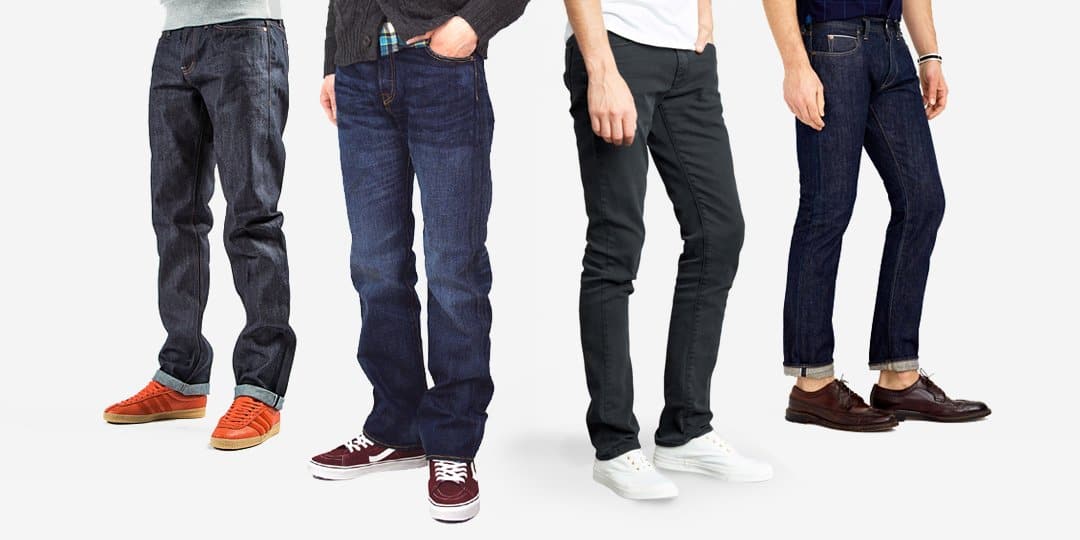 There's nothing worse than finding the perfect pair of jeans before realizing that they're too big or too long. However, you shouldn't let this put you off buying them anyway. Let's check out the kinds of alterations that you can get tailored:
Proportion: Alessandra Codihna of Vogue explains that the more elaborate the adjustments on your jeans are, the harder they will be to customize. For example, if the zip is too long, this means that when it's adjusted, the material underneath will be a different color.
Waistband: if you have picked up a pair of jeans that are too snug in the waist, this is easily fixed. Adjusting the waistband of your jeans is a simple job that can get picked up by a tailor and completed in no time.
Be Honest: while you might think that tailoring can fix everything, there are some inconsistencies that not even a tailor can alter. Be wary of this when buying your "perfect" pair – you might not end up being able to wear them.
Custom Jeans for Any Occasion
Once you go tailored, you never go back. Tailoring your jeans to fit you just right might not be something you've ever considered or thought to do.
However, it could very well change your perspective. Wearing clothes to fit your measurements specifically is a great feeling. Once you've experienced what this is like, chances are you won't want to wear clothes that aren't tailored again.