*This post may contain affiliate links. As an Amazon Associate we earn from qualifying purchases.
Top 5 Bootcut Jeans Brands
Finding the right pair of bootcut jeans can be a struggle.
There is so many out there to choose from, and because there are a lot, the selection may not always be as high–quality as you want.
They're out there somewhere don't get me wrong. But it going to the mall makes it difficult to see–through the clutter. So, the goal with this list is to provide you with the best bootcut jeans available at every price range so that no matter where you fit–in on the budget scale you can find a nice pair of jeans to wear.
But before we go into what kind of bootcut jeans are out there, let's first go over how the items were chosen in this list.
COMPARISON TABLE 
| PRODUCT | IMAGE | RATING | PRICE |
| --- | --- | --- | --- |
| GOODFELLOW | | | |
| [amazon link="B000OB1KZO" title="LEE" /] | [amazon fields="B000OB1KZO" value="thumb" ] | | [amazon fields="B000OB1KZO" value="button" ] |
| [amazon link="B000HU83XY" title="LEVI'S" /] | [amazon fields="B000HU83XY" value="thumb" ] | | [amazon fields="B000HU83XY" value="button" ] |
| EXPRESS | | | |
| [amazon link="B07N4DD4NG" title="TRUE RELIGION" /] | [amazon fields="B07N4DD4NG" value="thumb" ] | | [amazon fields="B07N4DD4NG" value="button" ] |
THE BEST REVIEWS AND THE BEST STYLE
We choose our selections first and foremost by checking the reviews. If they don't meet customer expectations, then they aren't worth putting on our list.
But we also make sure that style is there as well.
Because that's what most people look for in their clothing.
So, without holding up the show any longer, here are the 5 best bootcut jeans brand.
1. NICE QUALITY AND AFFORDABLE: GOODFELLOW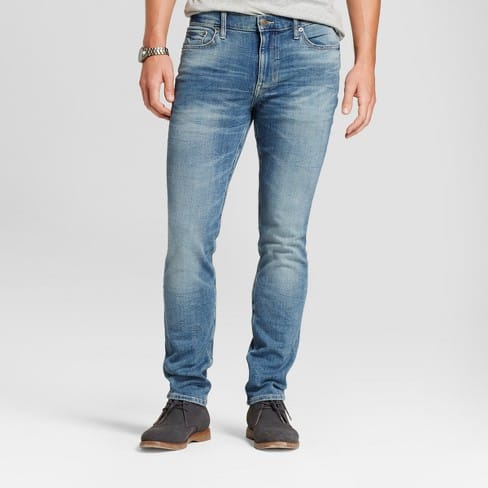 The brand I have become most impressed with is Goodfellow & Co.
It is a more recent Target brand of clothing and is quite exceptional for the price. The pants they offer don't really rise over $$, and considering that a decent pair is sometimes $$ or more, this price stands out even more.
I own a few pairs myself, and I not only love the look of them but the feel on the inside as well. They are quite possibly one of the comfiest pairs of pants I own.
And Goodfellow & Co.'s bootcut jeans are great, too, and you can get them in many types.
Here's some other things to look forward to when buying a pair:
Usually made of mostly cotton
Perfect for boots and other kinds of shoes
Machine washable and tumble dry
[amazon link="B000OB1KZO" title="2. AFFORDABLE AND DEPENDABLE: LEE " /]
[amazon box="B000OB1KZO" /]
Now, since they've been around a little longer and have more experience to rely on, Lee can be a little more expensive than the one above – but only by few dollars.
Lee jeans offer you a great pair of jeans for right around $$, and you can't beat that. Of course, they can reach up to $$$, as well (especially for women).
And being around for so long, they also have PLENTY of options to search through.
Lee's seems to be doing something right, as well, with many of their options receiving over 4.0–stars on their website.
But here's some other options that you can expect when you buy bootcut jeans from Lee:
Mostly cotton fabric
Completely machine washable
Nicely stitched back pockets
Lee's signature active comfort denim for maximum movement
[amazon link="B000HU83XY" title="3. A CLASSIC STYLE: LEVI'S" /]
[amazon box="B000HU83XY" /]
Out of the three mentioned up to now, Levi's is the better quality.
And that's why instead of spending $$ to $3$ on a pair of jeans like Goodfellow & Co. and Lees you'll be spending more like $$ to $$.
I, and many other people, will gladly pay the extra price after owning our first pair. There is nothing like sliding on a fresh pair of Levi's each and every morning, because they really never do lose that new jean feeling. It's like buying a new car and always having that fresh car smell (if you like that smell, anyway).
Here's what other features Levi jeans come with:
100% cotton material
Available with non-stretch denim
Many have five pockets for maximum storage and a unique look
Machine washable and dryer is OK, but remember to turn them inside out
4. GOOD–QUALITY: EXPRESS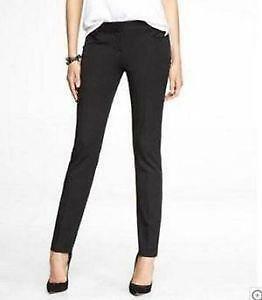 We're getting a little more expensive as we go down the list.
Express bootcut jeans are as trendy as can be, and that's why they cost anywhere from $$ to $$$.
But you really do buy a quality pair of jeans that look good for most occasions, even if your workplace is a business casual kind of place. I've seen many people able to pull off a nice pair of Express jeans at the office – but seriously, only if jeans are a common practice.
If everyone is wearing a suit around you, it's probably best to steer clear of that one.
Here are other features Express jeans come with:
Has a five–pocket style
Material is mostly cotton and some spandex
A little stretch for maximum comfort
Completely machine washable
[amazon link="B07N4DD4NG" title="5. BEST–QUALITY JEANS: TRUE RELIGION" /]
[amazon box="B07N4DD4NG" /]
Time for the most stylish of them all. (And also, the most expensive)
For anywhere from $$ to $$$, you can get yourself some of the finest jeans available on the market. True Religion bootcut jeans really are one of a kind, and I actually don't meet too many people able to wear these on a daily basis.
Some people have one pair and save them for special occasions. Some people just don't have any but wish they could.
If you're wanting a pair of these, it's definitely beneficial to watch out for any sales going on.
But when you do make a purchase, here's what features you'll get:
100% cotton fabric
Stamped with classic True Religion horseshoe
Great fit and feel for maximum comfort
A style like no other with high–quality stitching
BOOTCUT JEANS FOR EVERY PRICE RANGE
No matter what kind of budget you're on, if you need a new pair of bootcut jeans there is one out there for you at a great price.
And you won't have to give–up fashion, either.
Brands you wouldn't normally think about are really stepping up their game when it comes to style, and Target is absolutely one of them. Their new fashion clothing line, Goodfellow & Co., really does stand out on its own now. They are comfortable jeans and available at a fraction of the cost as other jeans.
But you can still get higher quality jeans.
Levi's, Express, and True Religion all offer great options and each of them a step higher in quality and price.
And before you make your decision, here's what you should think about when buying.
BUYER'S GUIDE: BOOTCUT JEANS
You don't want to make your decision based on the options out there.
If you're going to wear a pair of jeans regularly, you need them to fit your specific style preference and level of comfortability.
Before you make your next purchase on a pair of bootcut jeans, here are some things to consider:
How much "boot" do you need: If you're buying bootcut jeans solely because you need a pair of jeans for boots, then make sure you know how big of an opening you need to fit them. Bootcut jeans are not a "one size fits all" type thing, and it will vary based on where you purchase them from.
What kind of wash do you want: This, again, will vary based on where you buy from – but it will also vary on what your preference is and what style you're missing in your closet that you may want to add. Be sure to get a pair that you can see yourself wearing for a long time going forward.
High–rise, mid–rise, or low–rise: I personally go for a mid–rise, but that's because I think it suits me best. Your choice will really depend on preference and body structure, so go with one that will really fit you.
What you have to go with them: A question to ask yourself that is pretty crucial to remember when shopping is, "do I have anything that will go with this?" It's OK to add selections to your wardrobe, but if you don't have a set of boots or heels already picked out for your new jeans, maybe consider a different pair.
And for after you make your purchase, here's some helpful tips:
Machine wash and dry inside out: This will save you plenty of trips to buy new jeans because they will fade less quickly and last a lot longer.
Wash and dry as little as hygienically possible: This will also help spread the life of your jeans out, so you don't have to buy as many.
Don't cram them into a storing space: Allow them to hang freely and really hang let them hold onto that structure.
MY PERSONAL FAVORITE
I'm going to put my personal favorite out there right now: and that's Goodfellow & Co.
It is no exaggeration when I tell you that I am in love with these jeans.
I can't spend a lot on a pair of True Religion or even Express. (I have to admit, even Levi's is getting up there on price). I tried Lee but it simply wasn't the best fit for me.
Goodfellow & Co. seemed to have found that perfect size for me, something that no other company has been able to do.
But I have a different body structure than most and need a very specific size.
If that's you, as well, give these a shot.
YOU'RE READY: BUY YOUR BOOTCUT JEANS
There you have it.
You know what options are out there, you know how to narrow your options down, and you even know how to treat them once you get them to extend their useful life.
There is little more reason left to wait, it's time to make your next purchase on a pair of bootcut jeans today.