*This post may contain affiliate links. As an Amazon Associate we earn from qualifying purchases.
Some things just never go out of style.
Fads come and go in fashion. High-waisted jeans were fashionable back in the sixties, before making way for baggier styles. However, they have come full circle again to take their place in fashion once more.
The same goes for brands of jeans. Some have fluctuated in popularity while others have stayed at the top of the list.
Let's take a look at one of these brands.
A Brief History of Levi's
Levi jeans, or Levi's as they are commonly known, have held a firm place in the jeans industry for a lot longer than you might think. They might even officially be the oldest jeans brand in America.
Wikipedia discusses the interesting history behind every pair of Levi's jeans. The name Levi's comes from the man who created the brand in the first place. His name was Levi Strauss.
The official name of this jeans company is Levi Strauss & Co. This business was founded in 1853 when a man by the name of Levi Strauss immigrated to America from Bavaria. He landed in San Francisco and decided to open a branch of his brother's already successful dry goods store.
The other store was in New York, so this was a west coast venture of Levi's. The reason why his Levi jeans are famous to this day is that they have been high-quality from the beginning.
Levi's vision was to create a jean that was durable and resistant to wear and tear. His unique idea of using copper rivets to secure points of strain on a pair of pants led to the creation of Levi's jeans.
The rest is now history. Over 150 years later, Levi jeans are still a much-loved, trusted brand in America and the rest of the world.
Where is the Best Levi's Outlet?
Most things are online these days, including Levi's jeans. While they have an excellent range available for you to scroll through online, they also have an abundance of stores throughout the United States.
Shopping for jeans can sometimes be difficult. It's hard to remember your exact measurements. Plus, the size you are in another brand might not necessarily be what you are in Levi's.
This is why it's good to be able to try jeans on before you buy them. Thankfully there are upwards of 40 stores nationwide and almost one in every state. It looks like the chances are that you live near to one.
If you live in the San Francisco area, you could also consider taking a trip to visit the original Levi's flagship store. It is located in Levi Strauss' hometown and sells a broad range of Levi's jeans, depending on what you're looking for.
They also sell remakes of Levi's original miners pants that he first designed with the innovative rivets. Buy your jeans with a little piece of history.
What to Expect from Levi's Jeans
When you enter Levi's store, the choice can sometimes be overwhelming. Because Levi's brand has worked hard to keep up with what is in style, their jeans will cater to this element.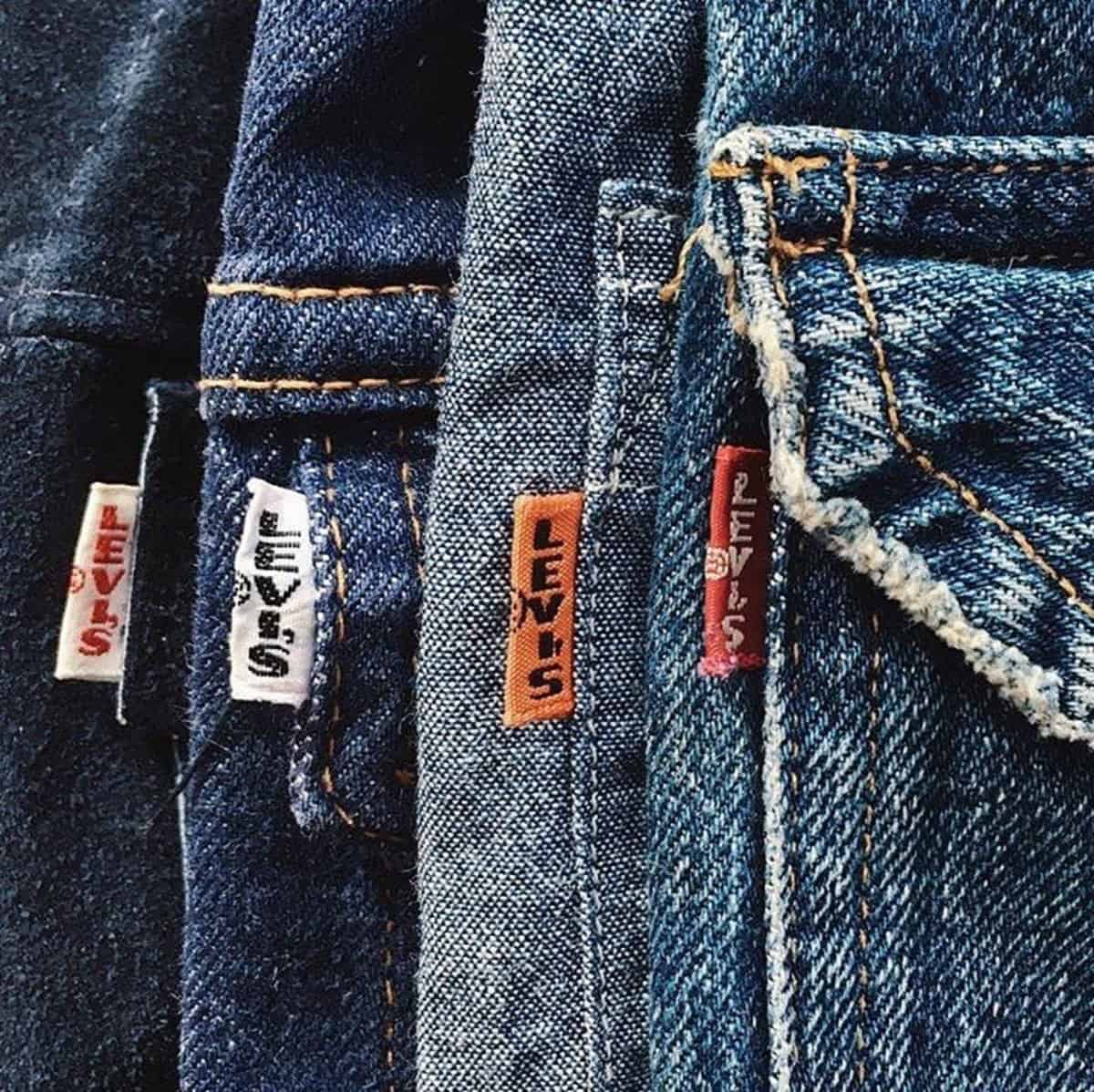 Like most big brand jeans companies in this day and age, they have grown their collection to suit every personal preference and body type.
If you're a woman, there are many options available from high rise skinny jeans to original fit jeans. Even within the skinny jeans category, they have sub-categories. For example, you can get skinny jeans as a style, but you can also get shaping skinny jeans. The two are distinctively different, surprisingly.
Levi's has a similar approach to men's jeans. You've got your good old regular fit jeans that come in a variety of colors. If you want to branch out of the normal and go for something daring, they also have other options available. These include styles like slim fit stretch or comfort fit jeans.
Despite Levi's jeans originally being made exclusively in denim, there is now also a large variety of colors and material that you can purchase your Levi's in. From acid-wash denim and light blue to a charcoal grey and even black, you're bound to find your favorite color.
Owning a Pair of Levi's Jeans
When you wear a pair of Levi's jeans, you're not just wearing any old pants. You're wearing a proud legacy that has a rich history behind it of creativity, originality and hard work.
Thanks to Levi Strauss and his lateral thinking, you can enjoy some of the world's finest quality jeans that have stood the test of time for over one hundred years now.