*This post may contain affiliate links. As an Amazon Associate we earn from qualifying purchases.
Everyone loves wearing dungarees. And, in case you're a little bit confused on the dungarees definition, this is just another word for "jeans." It's a word that you don't hear a lot anymore and that, for whatever reason, has gone somewhat out of fashion.
With that said, however, whether you call them jeans or dungarees or anything in between, dungarees are a wonderful staple for any wardrobe.
While jeans are often thought of as casual, simple clothing items, the fact is that more and more people are choosing to wear them to work and for more formal occasions. That is because jeans, like many other basic items, are all about how you style them.
If you are looking for some creative and unique ways to add denim into your life, then consider the following style tips and ideas.
Look Sexy with a Denim Jumpsuit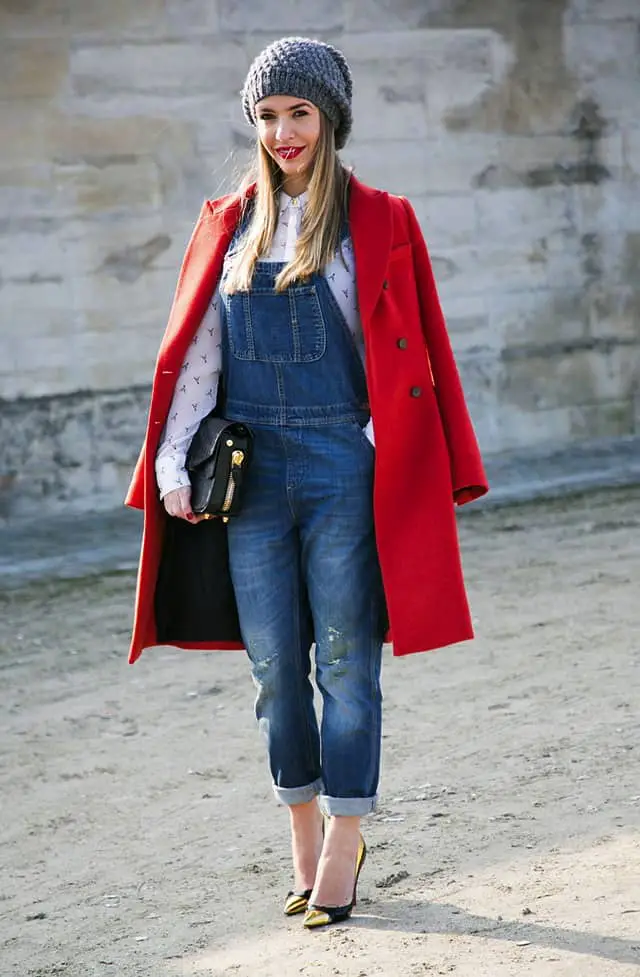 The first thing you should know is that denim doesn't have to be styled just as jeans. While jeans are certainly the most common use for denim, you can find this popular fabric made into skirts, overalls, and so much more.
One of the best uses for denim these days is the jean jumpsuit. Denim is very formfitting, which makes it an attractive material to use for a jumpsuit.
If you want to showcase your curves, a tightly-fitted denim jumpsuit is definitely the way to go. You can wear the jumpsuit as a basic piece styled with jewelry and accessories. Or, you can throw a shirt over denim jumpsuits and just treat them like jeans. These jumpsuits are incredibly versatile and can even be handmade from an over-large pair of mens dungarees or from denim fabric that you purchase from a craft or sewing store.
No matter how you style your jumpsuit, the fact remains that you need one in your closet.
Try the Baggy Chic Look
Most people are under the impression that baggy jeans are not stylish or attractive. However, they can be if you know how to style them the right way.
Find your baggiest pair of jeans and slip into them. Then, add a nice belt or something to cinch them in tight at the waist. They can be baggy everywhere else, but cinching them at the waist will ensure you still get a sleek, feminine look.
Pair your baggy jeans with a fitted top, like a tank or halter, and you're sure to look both adorable and adorably stylish while rocking those comfortable, baggy jeans.
Pair Your Jeans with a Blazer
As mentioned earlier, jeans were long thought of as ultra-casual clothing. Nowadays, however, jeans can easily be dressed up and worn to work.
If you'd like to make your jeans look a bit more professional, try pairing them with a blazer. Choose one that is either a strong, solid color or that features a bold pattern for best results.
To keep things balanced, slip a thin tank underneath your blazer, and add some heels or cute but dressy flats. That way, you'll end up with the perfect balance of professional meets causal, allowing for a look that can take you from the office to the bar for after-work drinks.
Don't Be Afraid to Rock the Distressed Look
Back in the 1980s, people were ripping holes in their jeans.
Nowadays, you can still rock this look but without all the work. The way to do it is by buying distressed jeans. These jeans can be lightly ripped here and there, or they can be totally torn up. It's up to you.
Whichever jeans you buy, either commit to wearing them fully distressed, with your favorite tshirt and sneakers, or all dolled up with heels and a fancy blouse. Either look can work, but you can't go "middle of the road" with the distressed look. It's an all or nothing kind of thing that only the brave and very fashionable can easily wear.
Roll Those Cuffs Right On Up
If you want to add an urban vibe to your look, don't be afraid to roll the bottom of your jeans up into a cute cuff. You can even pin them if you want to ensure staying power.
With the cuffs rolled up, it's easy to show off heels, cute sandals, or even your new pedicure.
As you can see, there are all kinds of fun ways to wear jeans. They don't have to be a "boring basic" anymore.
So, get creative and have fun. Remember, too, that, while these tips can prove helpful, fashion is truly all about breaking the rules and doing what works for you.