*This post may contain affiliate links. As an Amazon Associate we earn from qualifying purchases.
The 90s brought us Britney Spears and Christina Aguilera and their cotton candy style. Butterflies and tube tops and lip gloss oh, my. Fashion sites are priming for the come back of low slung jeans and talking with fear and trembling of the return of hip abuse and angry muffin tops.
And who can forget Keira Knightley's decade defining outfit at the premiere of Pirates of the Caribbean complete with dark washed low-rise jeans and tiny, off-the-shoulder top?
This decade's love of high rise jeans was a relief from belly button rings and brought us the opportunity to enjoy a silhouette of jeans that was flattering for all shapes and sizes.
But we can't ignore the mounting evidence.
From the 2017 Spring/Summer fashion runways like that of Alexander McQueen and Dior to the casual spotting of supermodel celebrities and music artists like Keke Palmer and Bella Hadid, there's no denying the comeback of low rise jeans.
Let's take a breather.
Perhaps this doesn't have to be a crisis.
We going to explore how we can embrace this reawakened trend by listing the jeans that are comfortable, fashionable, and dare we say it, low slung.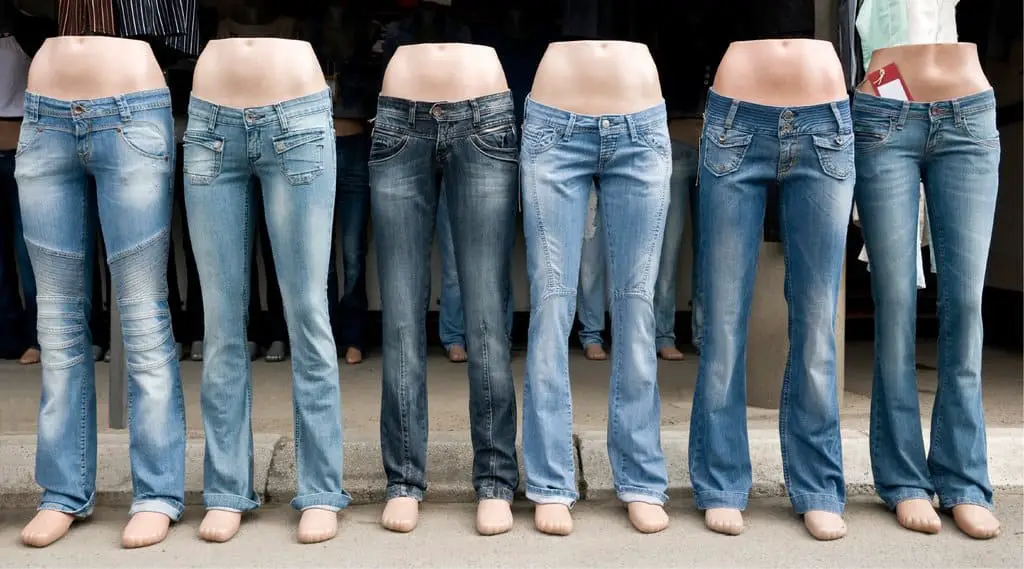 The Sagging Canvas Jean
This jean combines the aesthetic of the sagging jeans of the early 2000s and the low- rise style. These sagging pants have wise pant legs, reminiscent of canvas pants, but with denim material and the top can range from having a sweat pant like draw string or the claps seen on the top of business style pants in the chicer example seen on the recent Tom Ford Spring/Summer 2018 runway.
The Boyfriend Jean
A Cameron Diaz favorite, these jeans have a relaxed fit and slightly sagging look. A low-rise version will sit beautifully on the hips and can be worn with a belt or cute scarf belt.
The evolution of these jeans went from quite literal baggy jeans borrowed from your boyfriend to eventually being better designed specifically for the female body. This led to a nice fit for your waist and hips and a broadening as you get lower, maintain the 'boyfriend' look. These are great for curvy women, apple, and pear-shaped bodies.
The Skinny
This is where the most recent jean style meets the revived late 90s low slung style. If you're one of those gals with a gym membership, this is for you (I'm not one of those).
Starting just below the belly button and fitting you like a second skin all the way to their glorious end, these jeans are for lean and sexy legs that you are dying to show off. These are usually stretchable and works well on an hour-glass shape, if you are petite, or have thin legs.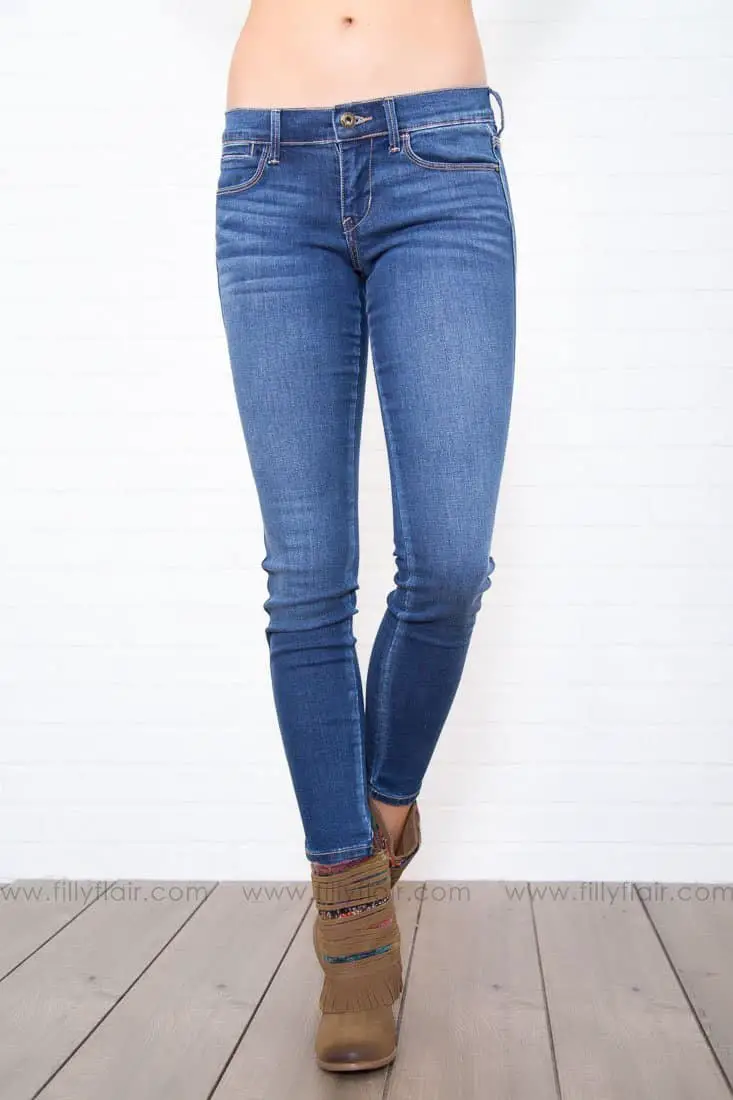 Jeggings
Jeggings can get a bad rep, but they are comfortable and work with the curves of any body they grace. They don't have the usual button traditionally found on the front of most jeans, replacing it instead with a forgiving waistband.
They come in all shades and makes and can be worn with a shirt that fits a bit below the hip for those who are conscious or in a darker hue for those conscious about their legs. They are also perfect to wear with boots since they have a super skinny jean style!
The Straight Leg
For those who don't do jeggings or want a classier cross between the skinny and the boyfriends styles (or don't want to spend time wrestling on a pair of jeans) can swing on the straight leg.
With a shape more forgiving then the skinny, this jean still hugs the body and fits snugly around the waist without giving them callouses. For those of us who are petite, they help your legs appear longer unlike the boyfriend style which can make us look shorter.
To top it off (no pun intended) they look great with heels!
The Bohemian Flare
For those who love the 70s show, but want to avoid the outdated bell-bottom, this style is a result of the marriage of the bell-bottom and the boot cut jean, gracing the waist and hips with a great fit before flaring out slightly from the knee.
This style looks amazing on the tall beauties among us and pairs perfectly with some bohemian style boots, wedges, or mules. We like the pointed mules.
The trepidation among style mag staff and fashion bloggers is well deserved, but with fashion houses everywhere giving the low-rise jean a new spin, such as Alexander McQueen's floral patterns and stores like Topshop giving us a more modern take, we can face this season without fear.
We're not saying we'll be running out to the nearest mall to snag us a pair, but we'll make it a point to get to the gym, just in case.
Feature image via Reductress