*This post may contain affiliate links. As an Amazon Associate we earn from qualifying purchases.
Image from Pixabay
You want to know how to make your butt look good in jeans — don't we all? But when you're shopping for a new pair of denim pants, nothing seems to favor your bum. And achieving that Kardashian booty is slowly becoming an impossible dream.
From the boxy to saggy bum your jeans give you, you have no doubt the Kardashians either have a special kind of butt, or their jeans are simply out of this world.But what if I told you it's possible to make your butt look amazing without any hassle. And no you don't have to be a Kardashian (although that would be a great experience come to think of it.)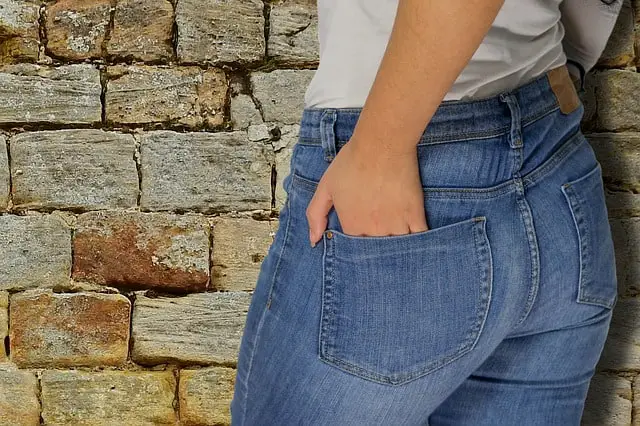 Image from Pixabay
HOW TO MAKE YOUR BUTT LOOK GOOD IN JEANS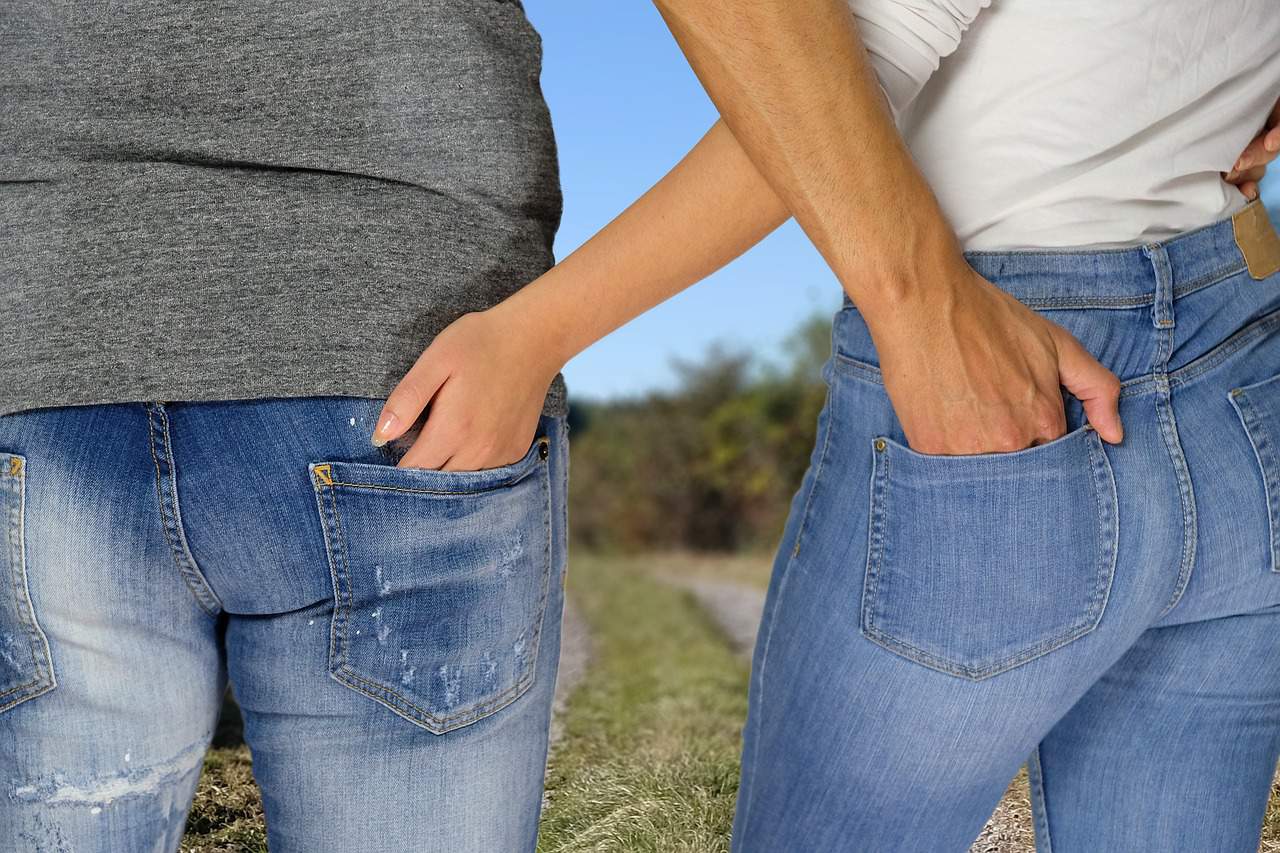 Image from Pixabay
With the right tips on how to make your butt look good in jeans, the Kardashians won't have anything on you. It's not that they have a special kind of butt or jeans. They just know the right tricks to use to achieve a perky bum that draws attention. And you can do it too.Whether you prefer mom jeans or enjoy rocking skinny jeans, we have no doubt these tips will make your butt look amazing. From sculpting your butt to making a small butt look curvier, we have a solution for every type of woman. So let's jump right in.
1. NO PAIN NO GAIN
Sometimes the best solution on how to make your butt look good in jeans is to work for it. Through exercise, you can ensure your derrière not only looks fantastic in jeans but also in everything else you wear. It's not our favorite tip either. But it works!Some of the exercises that will help sculpt and tone your butt include lunges, squats, and leg lifts. And if you have a busy schedule, taking the stairs often may also give your derrière a boost.Cardio exercises are also excellent because they help shape the rest of your body. However, if you don't have much going on back there, it may be best to ease up on the cardio. You don't want to lose all the weight from your bum.And remember, you won't get results overnight. So commit until you achieve your desired results.
2. DON'T MAKE THIS FASHION MISTAKE
If you want to pull off that Beyoncè look, you also need to be mindful of the underwear you wear. Do you think Queen B wears granny panties and boxer shorts under her jeans? Definitely not! And neither should you.To make your butt look incredible in jeans, you'll need to trade in the oversized granny panties for a thong. Yes. You read that right. Thongs instantly make your butt look bigger because they leave most of it exposed.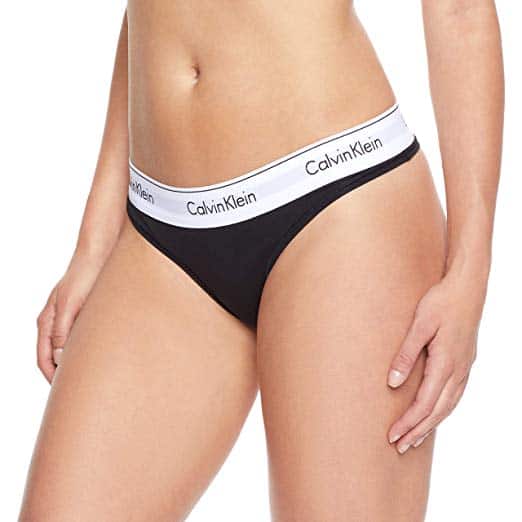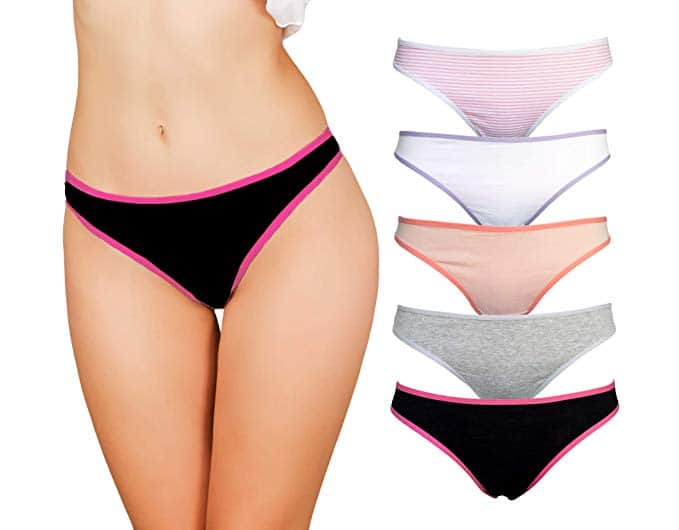 And if you're worried about wedgies, cheeky underwear (they reveal a bit of cheek and don't cover your entire butt) will also do the trick.
3. A LITTLE HEIGHT GOES A LONG WAY
Another great way to enhance your booty department is to wear heels. For some, this is easy peasy. And for others, it's absolute torture. But here's the good news. You don't have to rock six-inch stilettos to achieve a perky behind. Even the low heels will give you amazing results.So how do heels help? Heels not only improve your posture but also lengthen your legs, thereby making your butt higher and perkier than usual. Besides, when you're in heels, your chest is pushed forward and your behind backward, which accentuates your curves even further.
4. IT'S ALL ABOUT YOUR WAIST
A teeny tiny waist will also make your booty look larger than usual. Don't worry. You won't have to do a million situps for this one. All you need to do is to create the illusion that your waist is smaller. How do you do this? It's simple.One way to go about it is to wear high waisted jeans that fall at your natural waistline. You can also achieve a tiny waist appearance by wearing a belt. Providing a visual highlight on your midsection makes your chest and butt look big, which is what you want.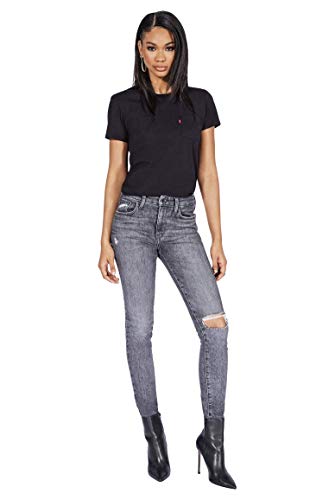 Image from Amazon
5. GET A PAIR THAT GLIDES OVER YOUR CURVES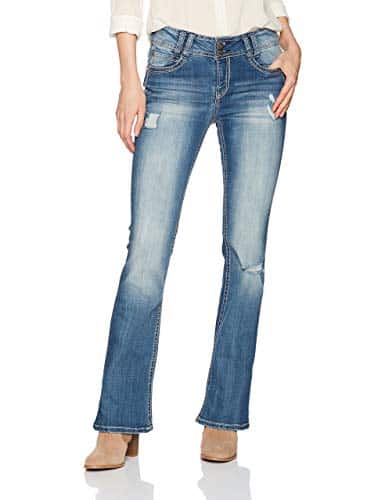 Image from Amazon
Stretchy fabrics are your best friend when you want to achieve the Kardashian booty. There's so much to love about stretchy jeans. Apart from fitting like a glove, they don't betray you when you've added a few pounds or eaten one too many burritos.However, stretchy jeans can go wrong really fast. If you pick the wrong fabric, there's a high chance it will squash your booty instead of lifting it — not a pretty look.So the next time you go shopping, make sure you try the jeans on before buying. It may also help to have a friend tag along to get a second opinion.
6. SURE WAY TO ACHIEVE A PERKY BUTT
Another tip on how to make your butt look good in jeans is to pick the right wash. This tip is probably the most overlooked, but it's very beneficial. The wash and rinse of your jeans can either enlarge or minimize your booty.If you're already well-endowed and you want to draw less attention to your butt or make it look smaller, dark colors are the way to go. If your goal is to make your booty look bigger, on the other hand, it's best to go for bright colored or white denim.
7. THE DETAIL YOU IGNORE, BUT IT'S CRUCIAL FOR A GREAT BOOTY
If you want to know all the tricks on how to make your butt look good in jeans, you can't afford to forget the yoke. The yoke is a V-shaped seam that's located just below the waistband. It helps make your jeans fit better. To achieve a perky bum, you need to ensure you have the right yoke size for your jeans.A yoke that's too low separates the pockets too far making your booty appear wider than usual. And if the yoke is too straight, it gives your butt a boxy appearance because the jeans don't mimic the shape of your natural curves at all.It's also not a great idea to go for a yokeless pair of jeans because it leaves you with little to zero definition. Again, try on the jeans and make sure the fit is perfect.
8. A SUPERB TIP FOR THE MOM JEANS LOVERS
For the mom jeans lovers who want to know how to make your butt look good in jeans, we have an excellent suggestion for you too.When it comes to mom jeans, the trick is avoiding thick fabrics. Unless you are super thin (in this case thick materials will work wonders for your curves) stay away from thick fabrics because they won't do justice to your body.Lighter fabrics are excellent for curvy women because they highlight your curves without looking too bulky. What's more, you can fold them at the bottom without worrying that the fabric will be too thick.
9. SHOP SMART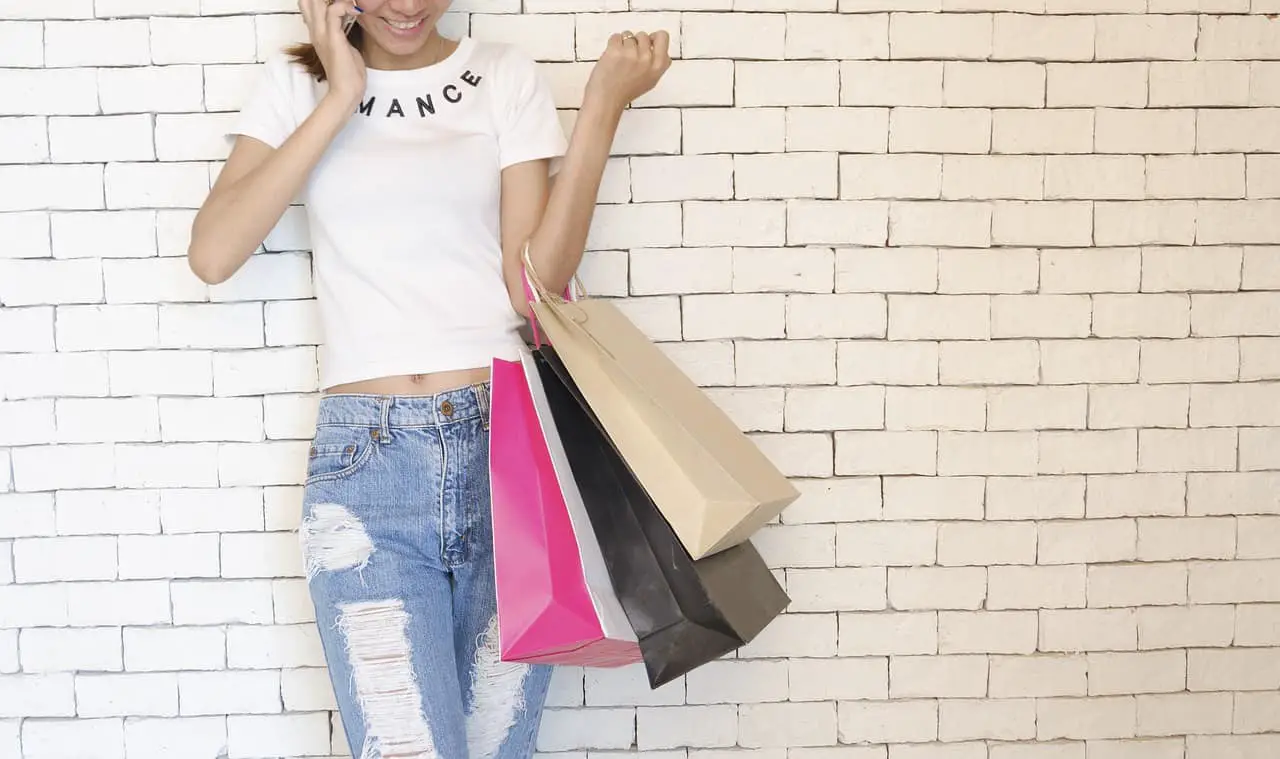 Image from Pixabay
Understanding how to make your butt look good in jeans begins in the shopping stage. The wrong pair of jeans will not work, no matter what you do. For this reason, you need to ensure you invest in the right pair.So what should you look for? To achieve a desirable butt, one thing you always need to consider is the pockets. To avoid the dreaded saggy bum, avoid pockets that sit low on your booty. For the best results, your pockets should be perfectly centered.The size of the back pockets is also crucial. If you have a big butt, it's best to go for pockets that are in the right proportion with your booty. The same applies to women with smaller butts because big pockets will overwhelm your frame.
10. FAKE IT TILL YOU MAKE IT
If you've tried all these tips on how to make your butt look good in jeans and you're still not satisfied, it's time for some drastic measures. There are several ways you can fake the derrière of your dreams.For starters, you can try a pair of the best butt lifting jeans. Yes, it's a thing. These jeans have an elastic fabric in the rear that lifts your butt, making it look perky.Next, you can try butt pads. Butt pads are a type of underwear with extra padding to help you make your butt look bigger. Once you have them on, no one will be any the wiser.And if you want to smooth out your curves, Spanx or any other shapewear will do wonders for you. And if you're going for a small waist look, go for shapewear that cinches at your waist.
GET YOUR BEYONCÈ ON!
And the most important tip on how to make your butt look good in jeans; feel beautiful and confident in your body. With these tips, you can now rock any jeans with confidence, and we're sure all eyes will be on you!How do you make your butt look good in jeans? Please share some of your tips with us. We'd love to try them.